Electronic Components Sales Market Analysis and Forecast (June 2023)
2023/07/10
Table Of Contents
Prologue
1 Macroeconomics in June
  1.1 Global Manufacturing Industry Has Repeatedly Hit New Lows
  1.2 The Electronic Information Manufacturing Industry Continues to Be Sluggish
  1.3 The Semiconductor Sales Have Significantly Declined
2 Chip Delivery Trend in June
  2.1 The Overall Chip Delivery Trend
  2.2 List of Delivery Cycles of Key Chip Suppliers
3 Orders and Inventory in June
4 Semiconductor Supply Chain in June
  4.1 Semiconductor Upstream Manufacturers
(1)Silicon Wafer/Equipment
(2)Fabless/IDM
(3)Foundry
(4)OSAT
  4.2 Distributor
  4.3 System Integration
  4.4 Terminal Application
(1)Consumer Electronics
(2)New Energy Vehicles
(3)Industrial Control
(4)Photovoltaic
(5)Energy Storage
(6)Server
(7)Communication
5 Distribution and Sourcing Opportunities and Risks
  5.1 Opportunities
  5.2 Risk
6 Summarize
Disclaimer
Prologue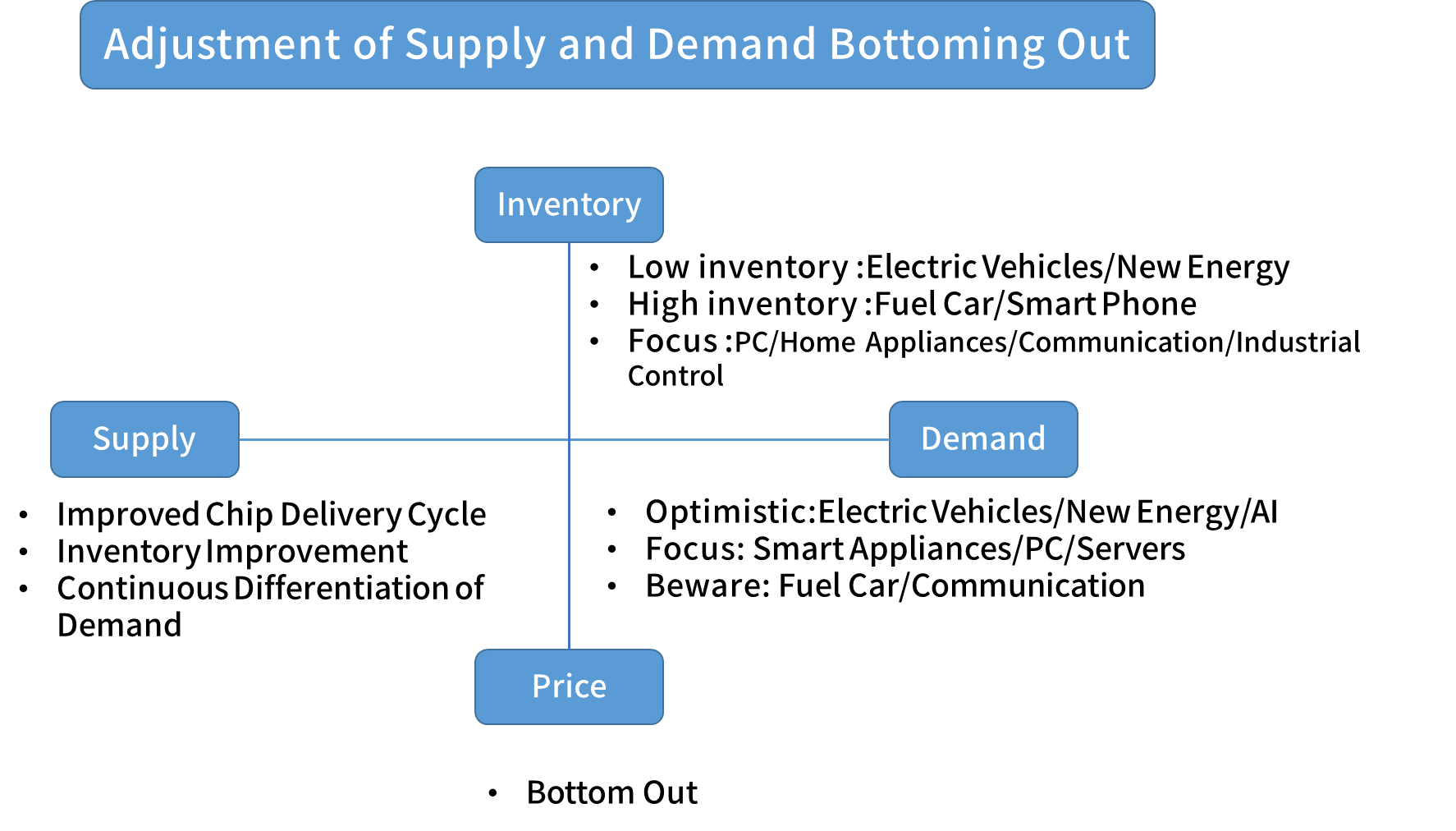 1 Macroeconomics in June
    1.1 Global Manufacturing Industry Has Repeatedly Hit New Lows
In June, The global economic index has reached a new low, and the downward trend of major economies, including the United States, the European Union, Japan, and the United Kingdom, has not changed except for China. The global economy continues to recover weakly.
Chart 1: Manufacturing PMI of the world's major economies in June

Source: NBSPRC
    1.2 The Electronic Information Manufacturing Industry Continues to Be Sluggish
From January to May, the production of China's electronic information manufacturing industry continued to contract, export growth rate recovered, enterprise efficiency steadily rebounded, and investment scale maintained an increasing trend.
Chart 2: Operation of electronic information manufacturing industry in May 2023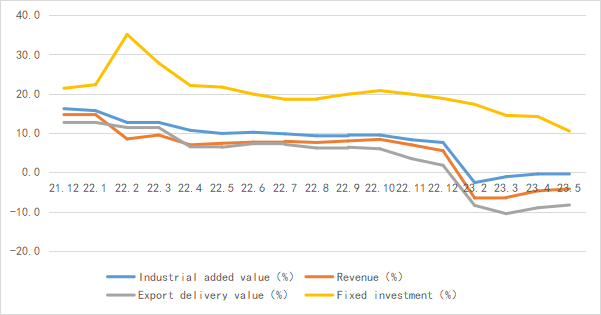 Source: MIIT
    1.3 The Semiconductor Sales Have Significantly Declined
In April 2023, global semiconductor sales reached 39.95 billion US dollars, a month on month increase of 0.3% and a year-on-year decrease of 21.6%. The global semiconductor market is still in a cyclical downturn stage.
Chart 3: Sales and Growth Rate of the Global Semiconductor Industry in April 2023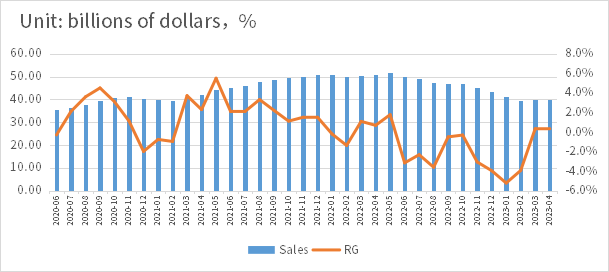 Source: SIA, Chip Insights
From the perspective of the capital market index, the SOX slightly increased by 4.74% in June, while the China SW industry index fell by 2.27%. The semiconductor market fluctuates and adjusts, and investors maintain a wait-and-see situation.
Chart 4: Trend of SOX and SW Index in June

Source: Wind
For more information, please refer to the attached report.